This week I have been stalkinglurking a Ravelry group waiting for an announcement. I have news but I have to wait for the announcement to share. Patience is not my middle name. Heck, it wasn't even considered.
To distract meyou from the waiting, let's talk yarn. A few weeks back, I attended a yarn tasting at ThreadBear Fiber Arts in Lansing. I have never visited any of the local yarn stores in the city. We decided to make a whole day of it. Thus, there was yarn oohing-aahing before we even got to the final destination.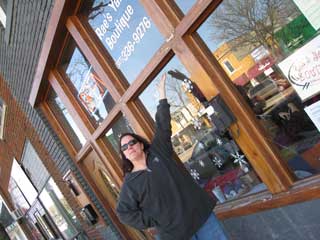 I know I am spoiled with the gazillion (ok, several dozen but it seems like a gazillion) quality yarn stores conveniently located within easy commute. However, Lansing isn't hurting for good stores either.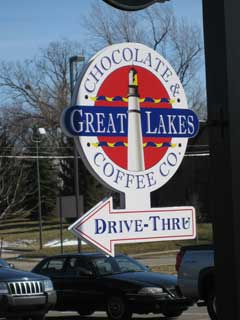 And they have a coffee shop that sells chocolate with a drive-thru. Coffee, chocolate and a drive-thru! I almost up and moved right then.

The thing I love about a yarn tasting is the chance to try before I buy. There is nothing worse than buying a sweater's worth of yarn to discover that it pills, doesn't knit remotely to gauge, the drape is all wrong, or any of the other tragedies that could befall a sweater's worth of yarn.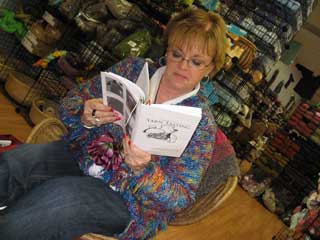 The thing I love even more is the hanging out with fellow knitters talking about the potential of a sweater's worth of yarn.  I know she isn't talking in this photo, but we really did do a lot of talking!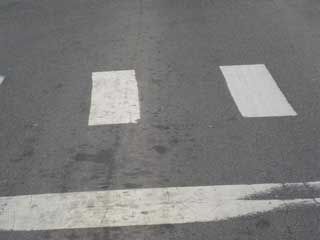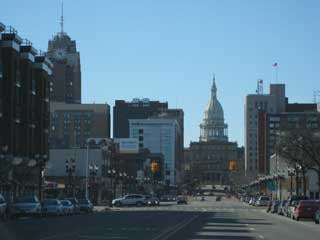 Of course, the laughs over almost dropping the camera from a moving car while photographing the capital building through the sunroof were a high point in the day too.