Tink… tink… hello?  anyone out there? How have you been? 
I didn't mean to be gone for so long, but . . . I guess I needed a break from the huge world wide web more than I realized.  I haven't been slacking or taking it easy though.  There has been afghan square knitting for Knit Michigan, preparing a new design, preparing for new classes at the store, and an unexpected but much appreciated design submission acceptance.  That is just the knitting part of my life.  I've also been drinking studying wine and experimenting with dinner forced upon my captive audience discovering new recipes for my husband and I to try.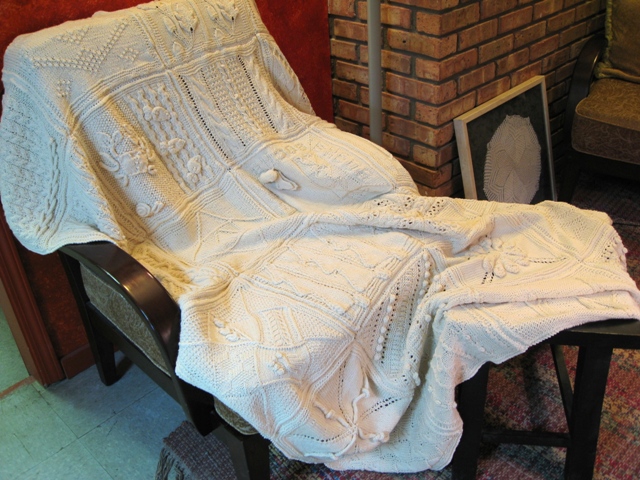 It is hard to believe that the time for Knit Michigan is almost here again.  This year I volunteered to knit one of 25 squares that have become a blanket.  A blanket that will be raffled off to raise money for this great cause.  The afghan is always a work of art and I'm honored to be a part of it this year. If you are interested in purchasing a raffle ticket ($5 US), email me for details or leave a comment.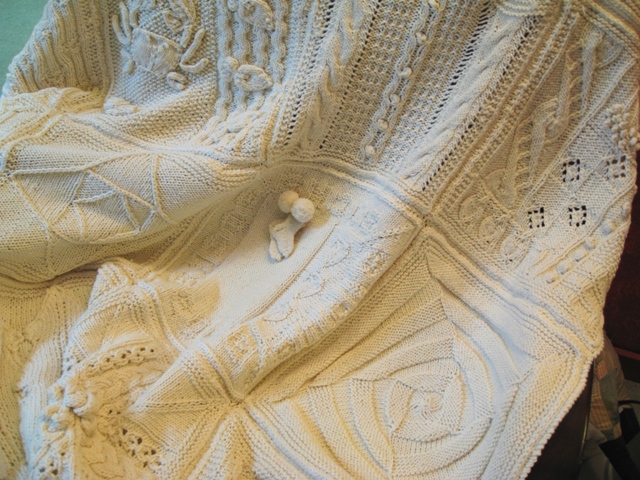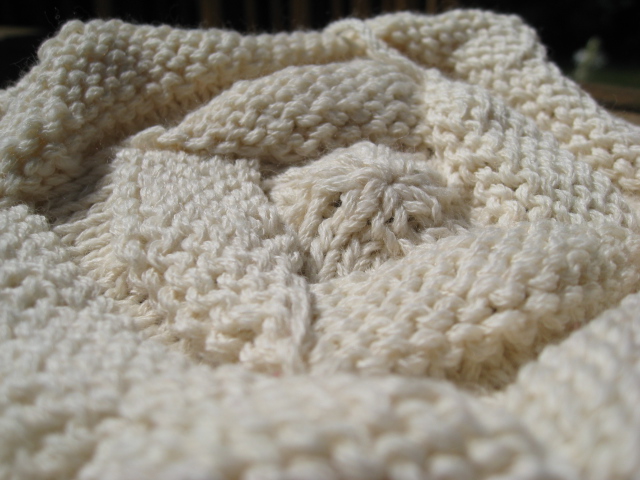 My square was a simple one and yet a very fun knit.  Details: Square #18, The Great American Afghan Book
Yarn: Marks & Kattens Bomull, 1 skein
Needle: US8 (5.0mm)