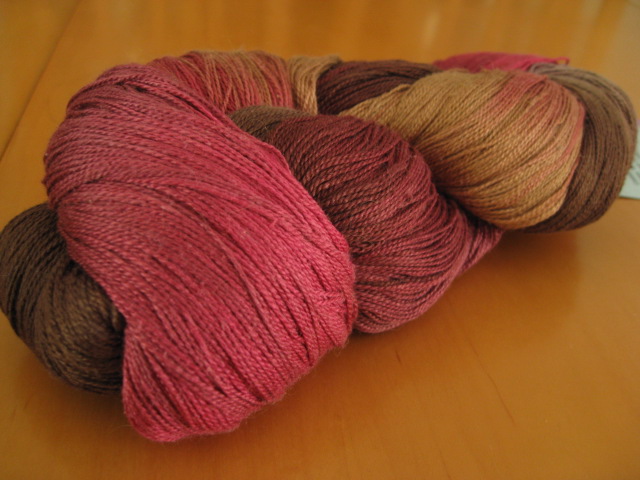 Schaefer Yarn – Andrea 100% silk, colorway Renata Tebaldi. I bought it nearly two years ago with the deliberate intent to knit Icarus. I brought the yarn home, placed it in my stash, and promptly did not cast on. Weeks, eventually months, went by and I still did not cast on.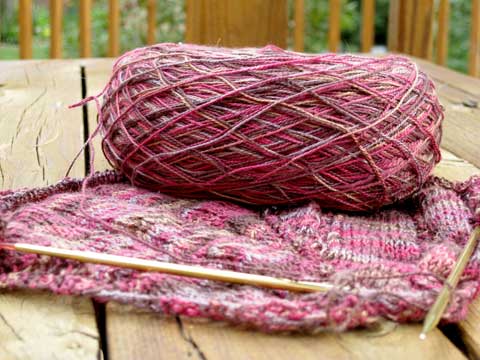 Every time my path crossed with this skein, I would instantly think of my intentions to knit Icarus. There was never a doubt as to the pattern that yarn should be used for. Still, I did not cast on.  I march to my own offbeat drum. Independent and eccentric quirky unique are good words to describe me. Sometimes too good. I can acknowledge when everyone else is right. But I won't enjoy it. Why? Because I wasn't first, second, or even fifty-seventh. Not a redeeming character feature but there you have it. I am not just independent; I am stubbornly-dig-my-heels-in-headstrong independent.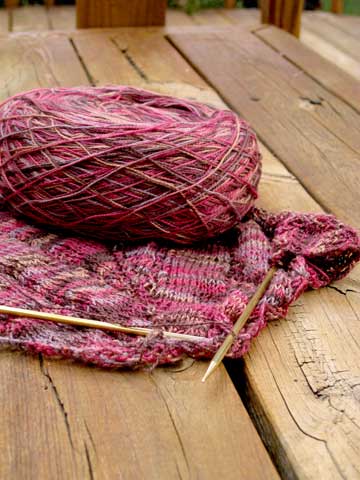 Recently, I needed something easily memorized and preferably lace. Icarus was a perfect match. The yarn was a perfect match to Icarus. The only thing that didn't fit was me. It is a popular pattern. The more popular it became, the more I was determined to not "give in".  I am not comfortable with popular.  Even when something is popular for a darn good reason . . .  simple but not boring, well-suited for strong variegated colors not just solid yarns.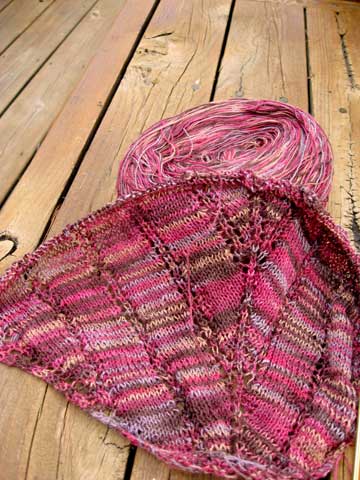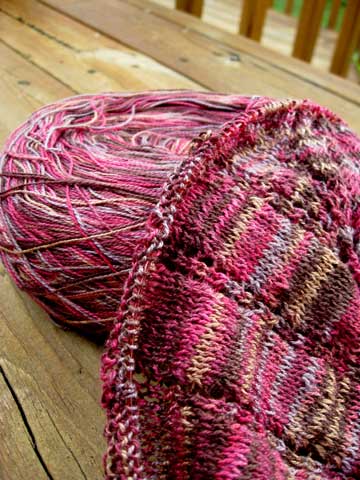 This time I didn't listen.  Instead, I pulled the yarn out, wound it into a cake, found the appropriate needles, and casted on. I loved working the stitches almost from the very beginning! My need to be different, my unfounded fear of not being seen as unique, dissolved with each column of yarn overs I added. No one was going to think less of me for being the 1253rd person starting Icarus. It was a perfect fit. Even if I had to be forced to see it.
I know there is a lesson in here somewhere.  Probably some point to be made about letting go of fears, enjoy something for the sake of the doing, or learning that my own opinion is the only one that matters at least with my knitting.  I'll have plenty of time to ponder while I have this shawl on my needles.
Do you have a project, knitting or other, that you have been reluctant to start? If so, what is holding you back?