It has been one of those weeks.  You know, the sort of week where the bbq grill catches fire, the water heater blows up, and the yarn you need to keep going on a project disappears.  I'm exaggerating but not by much.  It wasn't the whole grill, just the lava rocks.  A fire extinguisher was still required to put it out.  The water heater remained in one piece.  However, it gave us the option of hot black sludge or cold showers for our morning bathing ritual.  And the yarn reappeared after I bought more to replace it.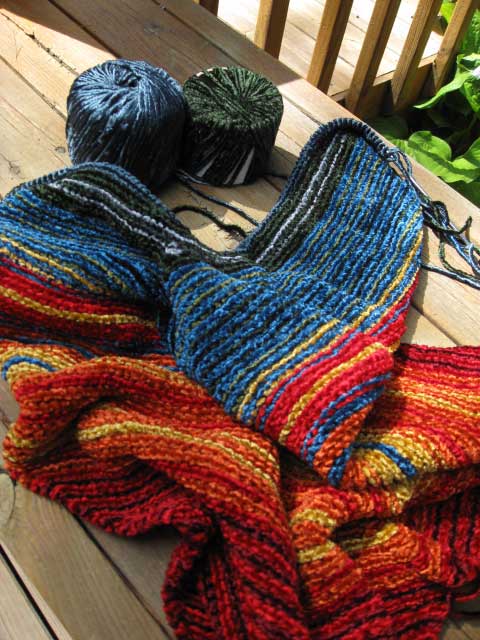 A brief comment from Lynn during last week's sit and knit prompted me to pull out my longest enduring project, my evening shawl.  Last I put it down, I had completed the third of twelve color sequences.  It should be noted that I had all the yarn required to work through the fourth sequence at that time.  I know this because the only new color from three to four is silver.  Except I didn't.  Somehow olive had grown legs and wandered off.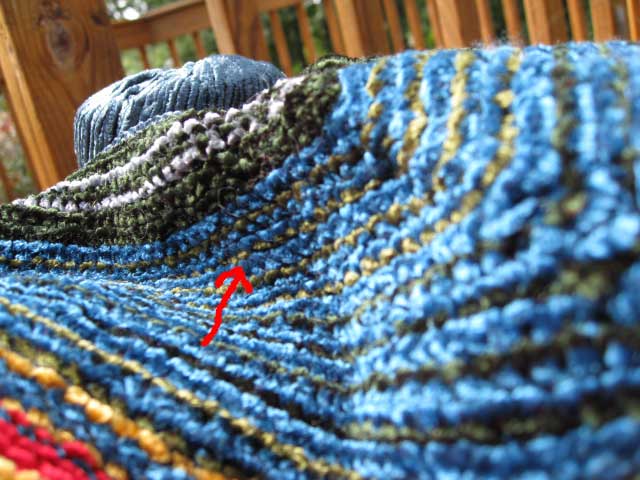 I have physical evidence that olive had been present.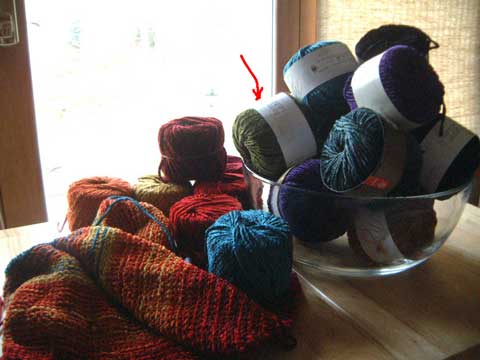 I have photographic evidence from a previous post.
I tore apart my left over stash. I looked where all the other colors were patiently waiting their turn. I even accused my husband of taking it.  Nope, nada, gone.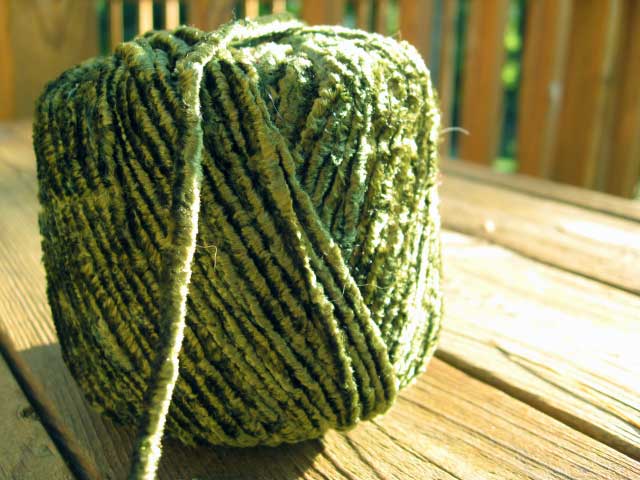 I finally gave up.  I clicked confirm of my purchase of one skein of #3610 – light olive.  The same color as this skein that waited until I recieved a UPS tracking number to make itself visible again.
Monday may get a bad rap, but I can't wait.  If only because then this week will be officially over.