I am still busy with knitting work.  The kind that makes for boring pictures of empty table tops.  Because otherwise I would be in big trouble for showing pictures of super secret design stuff.   And I always follow the rules.  Even if my mother would strongly disagree.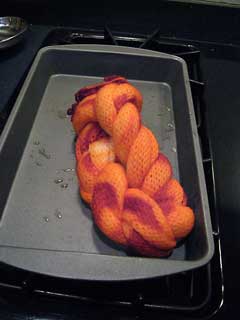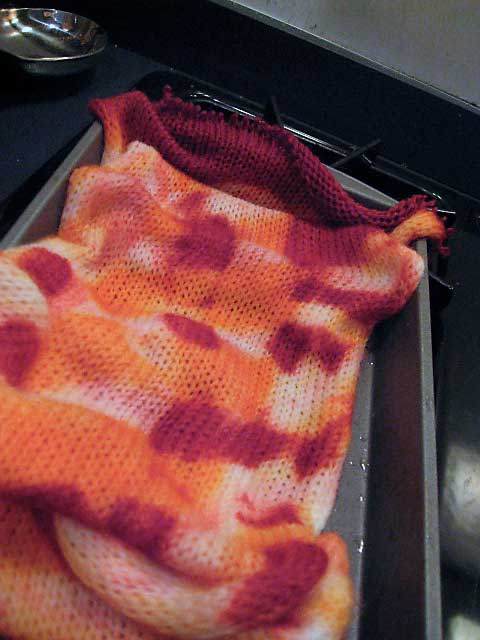 I can show you the yarn I dyed with Sonya.  She has some great pictures.  Go on, click the link, I'll wait.  She brought over some knitted blanks and we set to work with the K*ool-aid.  Having dyed yarn at the store, I knew it was alot of work to make hand-painted yarn. Instead, I gave into my lazinesschose to tie-dye my blank.  This method also allowed me more time to hang out and watch Sonya work talk with a friend.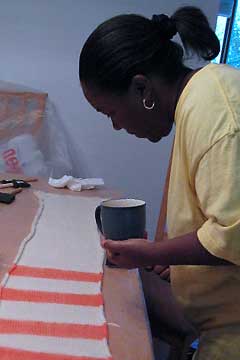 The cake looks very different from the blank.  I think once it is knitted up, it will have a tweedy look to it.   Of course, it is taking all my will power to not cast on and find out.  I can only knit so many things at once. And I must get some of the design work off my needles first.