This past week I, like so many others in my area, was without power for several days.  Fortunately, the only thing to lose in the refridgerator was 1/4 gallon of milk, some mustard, one jar of capers, and four bottles of BBQ sauce. For the life of me, I don't know why we needed honey, chipotle, smokey, and regular BBQ sauce at the same time. Sad commentary on the culinary affairs of my home but I prefer to think of all the money we saved.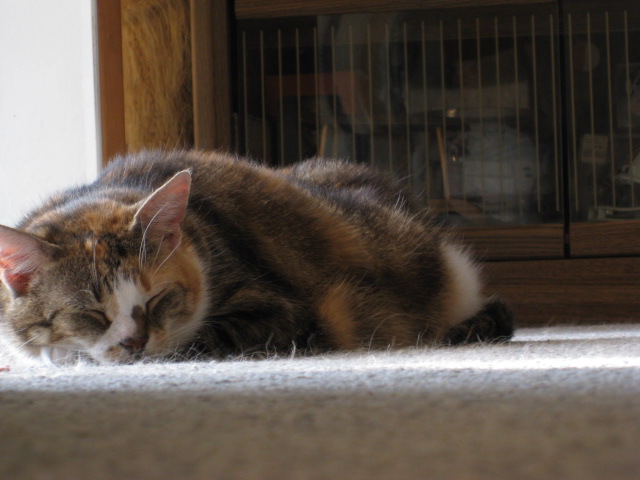 What does one do when there is no TV, radio, computer games, Internet surfing, ravelry-ing, blog reading to keep one entertained?  I chose to invent new ways to play solitaire, knit, and do all I could to keep the white wine from getting too warm.  Cleo chose to nap.  Truthfully, I don't think she noticed the lack of power at all.  Hubby didn't notice the lack of power either because he had chosen to be in the great north of Michigan a few days prior to the blackout.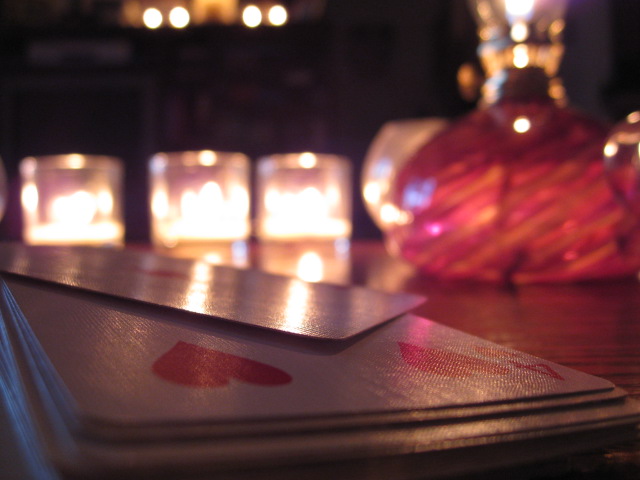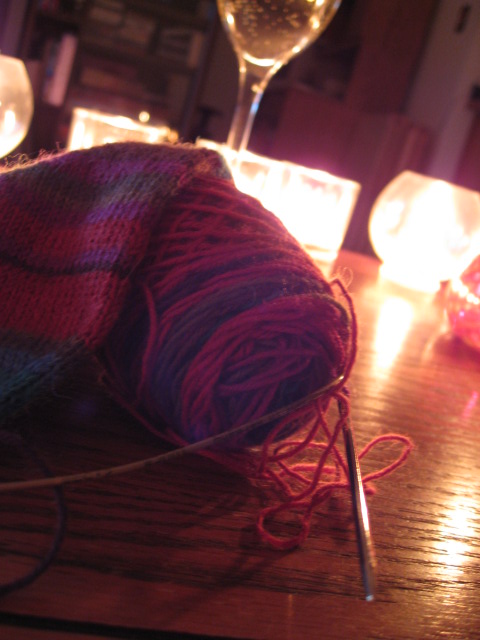 I also discovered how much of my to-do list could be accomplished without the TV, radio, computer games, Internet surfing, ravelry-ing, and blog reading to help me procrastinate to do first.  There was some photo taking of my woefully behind ABC pics, classroom notes for my upcoming classes – Focus on Socks and Fit, and some number crunching for some future patterns.
I almost regretted the power coming back on.  But then I remembered my fondness for cold milk, email, and Deadli*est Catch. 
ETA: I almost missed learning that Claudia had put up my pattern and yarn donation.  If you are able and so inclined, donate to a good cause.