I did the only thing I could do with a sock that refused to commit to a gauge.  I sent a nearly-finished-still-on-the-needle sock to my dad. Who, to his credit, suspended his belief that it would be possible to wear such a thing. It is too wide in the arch, and a little short in the cuff.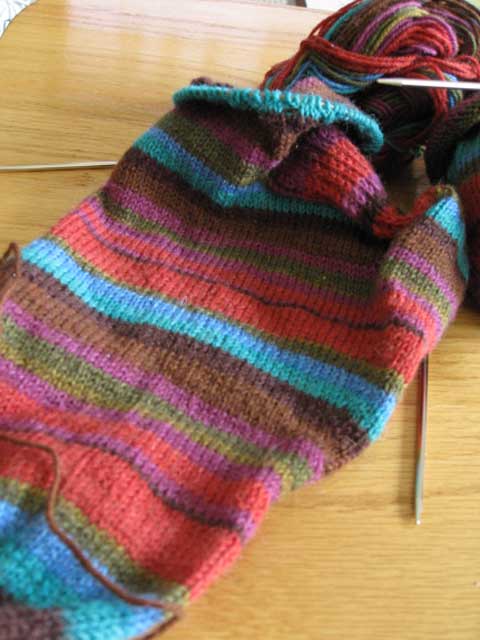 My solution to the problem? I knit myself a pair of socks.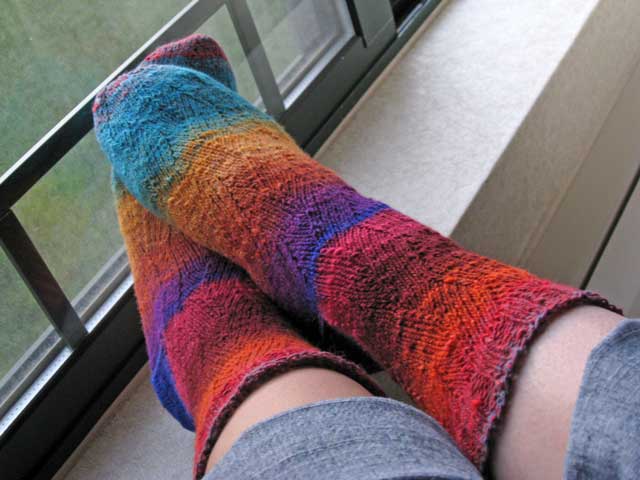 Yarn: Noro Kureyon Sock yarn, color #180
Pattern: Woven Waves by me (available in June)
Needles: US2 Addi turbo, magic loop
Then I started over with his.