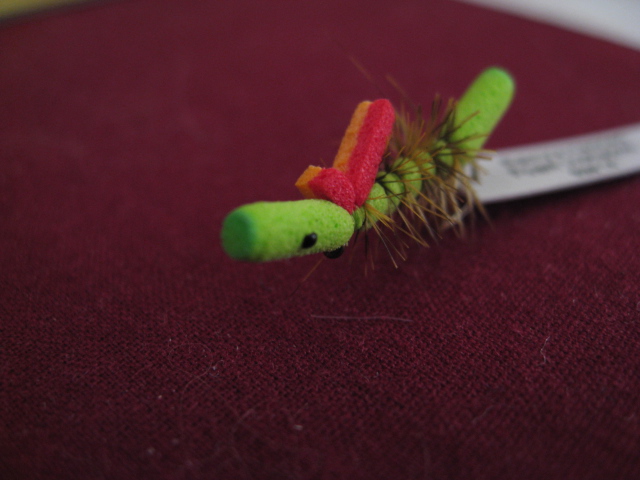 My husband is to all things fly-fishing as I am to all things wool.  So, when my husband excitedly showed me his latest find after a trip to the LFS (Local Fishing Store), I did my best to be excited too.  It's the least I can do in return for his valiant attempts to understand my fiber obsession.  This time I didn't have to feign interest for one moment.  Not all the flies looked like ugly water bugs.  In fact, some were even cute.  Please, don't tell him I used the word cute.  I'm sure I shouldn't use the word cute.  But I don't have my thesaurus handy and the inch worm really is manly rugged tough cute.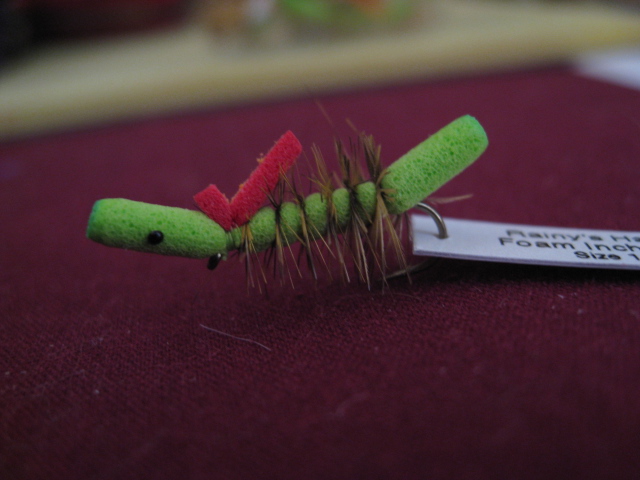 He insisted that I should take pictures of the other treasures he brought home.  Okay, I insisted.  I was still caught up in the cuteness that was the inch worm.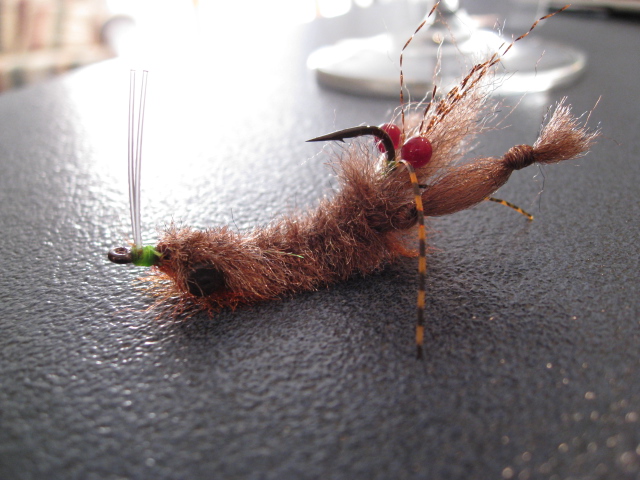 I'm not sure what critter this is supposed to represent. He told me, but I was too busy making sure I had captured it in the best light to pay attention. In my defense, Hubby can't tell the difference between alpaca and wool. That makes it okay to not know, right?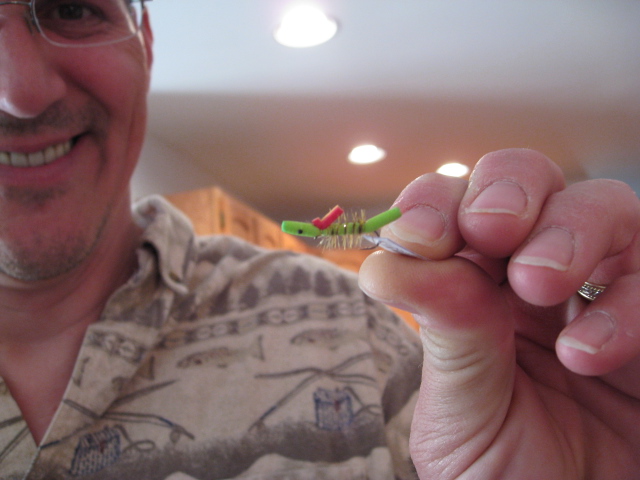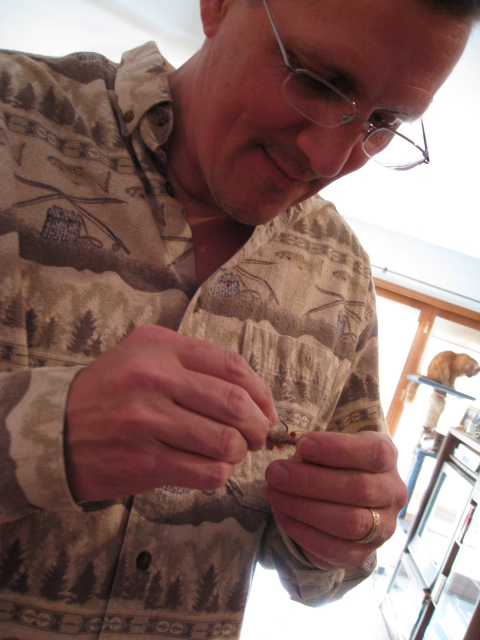 What really struck me, though, was the way he looked while talking about them.  Some fantastic combination of serious, excited, happy, passionate, ecstatic, and giddy. Do we look like that when we talk about wool?  I hope so.