I survived my first white water rafting experience because I didn't go.  Not for lack of trying, though.  I met my father and we headed to the mountains of Tennessee.  However, just before we where to head down river we received a call.  The dam was not releasing water into the river because of the drought in the area.  Apparently, the lake needed to rise another eight to ten feet before water would be released.  Needless to say we were very disappointed.  We have vowed to try again next year, perhaps in late spring.
We made good use of the weekend even with the change of plans.   Neither of us had ever visited Dollywood before.  There was a bluegrass festival at the park.  Live concerts were being held all over the grounds and bluegrass is music we both enjoy.  We had our first taste of fried green tomatoes.  There were shops that displayed handcrafts such as blacksmithing, glass blowing, and pottery.  We also rode roller coasters and a few water rides.  The irony was not lost on me that we deliberately positioned ourselves in the driest spot in the car in spite of our previous willingness to get thoroughly soaked on a river.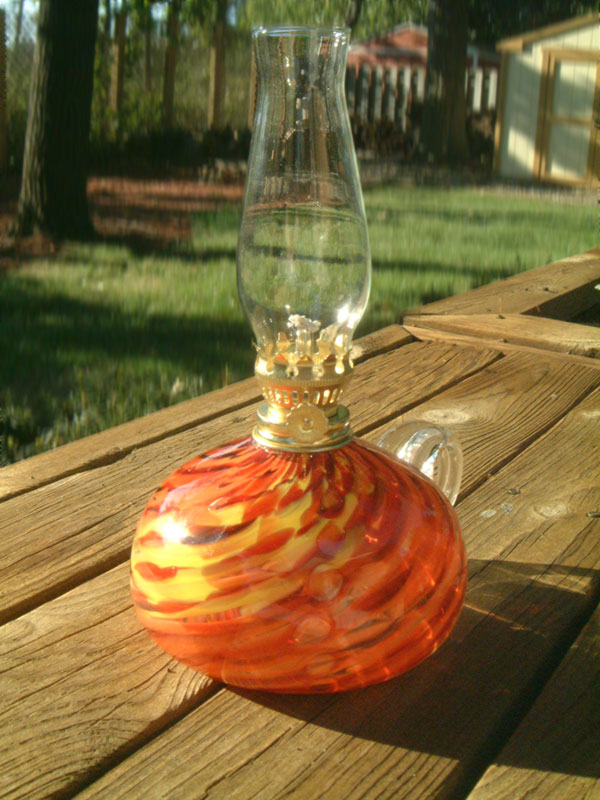 We also walked the streets of Gatlinburg.  While it appears to be a mecca of tourist shopping, it also has a very quaint charm.  Taking a lift to the top of a nearby mountaintop,  we were able to take in a panoramic view of the Smokies.  We marvelled at the absence of visible homes among the  mountain sides and wondered if they were there below the trees out of sight.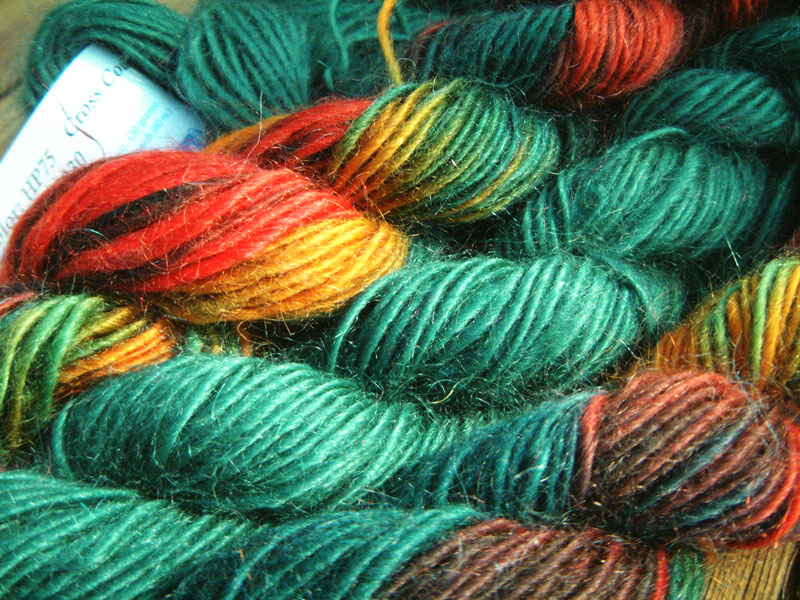 My father even indulged my yarn addiction with a trip to a LYS, the Smokey Mountain Spinnery.  I considered it a good omen that the owner shared her shop space with her husband's fishing supply store.  I scored some Handpaint Originals from Brown Sheep Co. in coordinating colors.  I am envisioning mittens in the yarn's future.  Bonus – vacation yarn never counts as stash enhancement.  I think I read that rule somewhere.
Even though we failed to achieve our main objective, it was a weekend to remember.  It turned out well – full of good music, food, and fun.  I'm crossing my fingers that next year I'll be able to add a good soaking to the list.