I was incredibly touched by the overwhelming response I received from the last post about the peacock shawl.
Touched? That's how you are going to describe it? Let's try flabbergasted. Bowled over. Need to sit down from the shock. And the response – I think unexpectedly huge sums it up nicely.
The encouragement from all of you was wonderful.
Maybe you'll believe me now. I know you were worried that it was only nice in your mind. I have been saying all along that it was nice, period. Telling me that I am biased does not make me wrong. It took all of them saying it to believe? Humph, I see where I rank.
Tonight is the last night that I will be knitting on the shawl. The fact that the moment has come to bind off seems almost unreal.
Technically, yesterday was the last time you knit on the shawl. Tonight is all about the CROCHET bind off.
This has made me realize that I am faced with a decision. What color should it be? Throughout the process, much wavering has occurred. Even among the comments there has not been consent.
I'd speak up with an opinion, but we have seen how much you don't listen to me.
I think this calls for a poll. The options are to leave it solid ivory, dye it a solid color, or handpaint the different sections.
Isn't photo editing wonderful? You can pretend all sorts of things.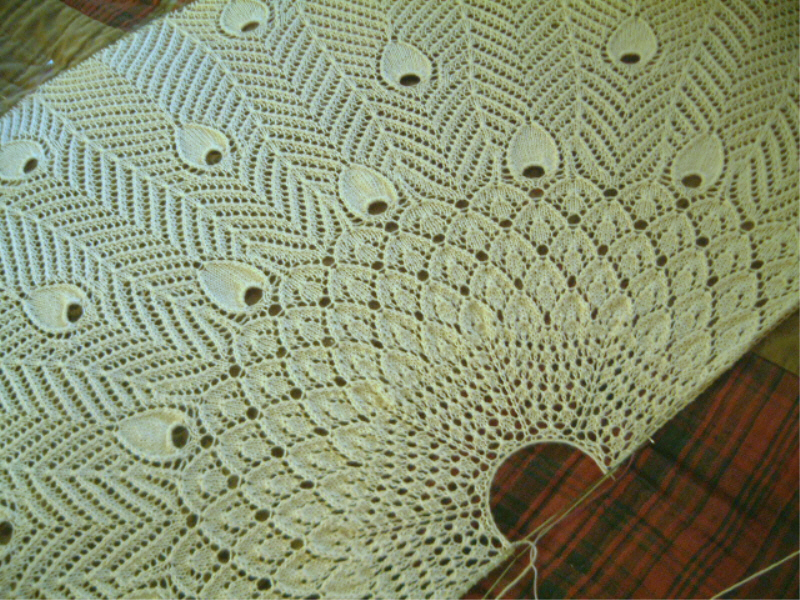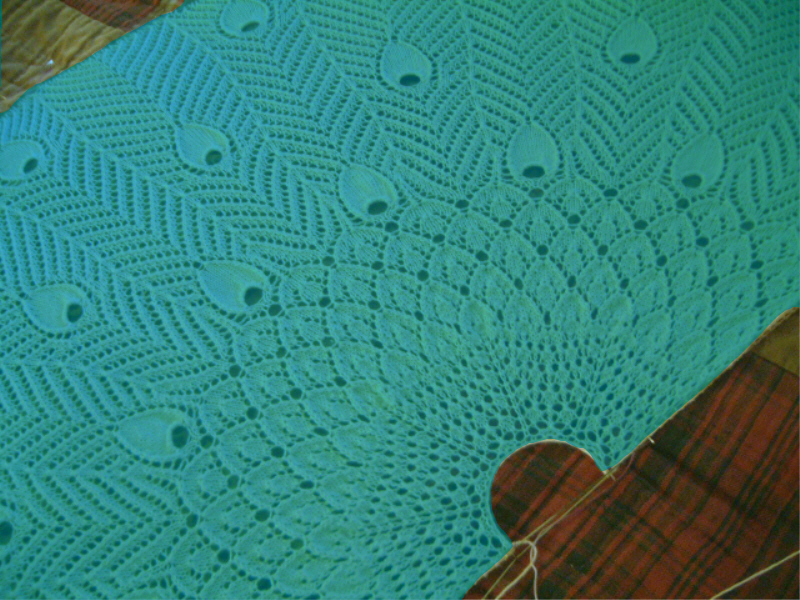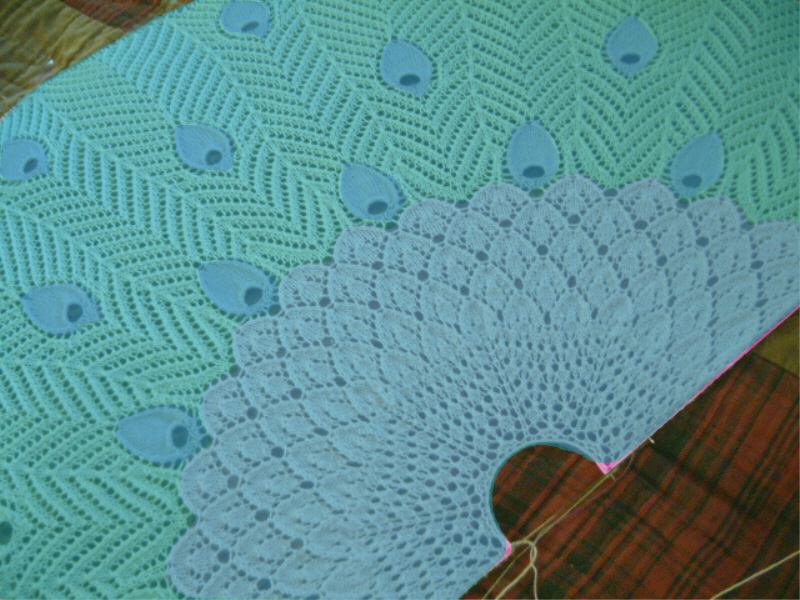 Your thoughts on what color the bird should be is most welcome and encouraged. I am honestly of two minds about whether to dye or not dye, paint or not paint the shawl.
I think they've figured out the two minds thing. Let's hope they haven't already dialed for the men in white coats.