I am dizzy from the breathlessness of it all.  Some time ago the Harlot wrote about the work that goes into designing your own lace shawl. So many of you have complimented me to the rafters on a at-the-time-not-yet-completed-could-still-turn-ugly-at-any-moment shawl.  I felt torn between a rooster's strut and a mumbled "it was nothing". The Harlot was is right.  I have thought of that post often.  I told myself, if I made it to the end, I would tell the truth. 
I worked hard.  I am allowed to be proud.  And I am.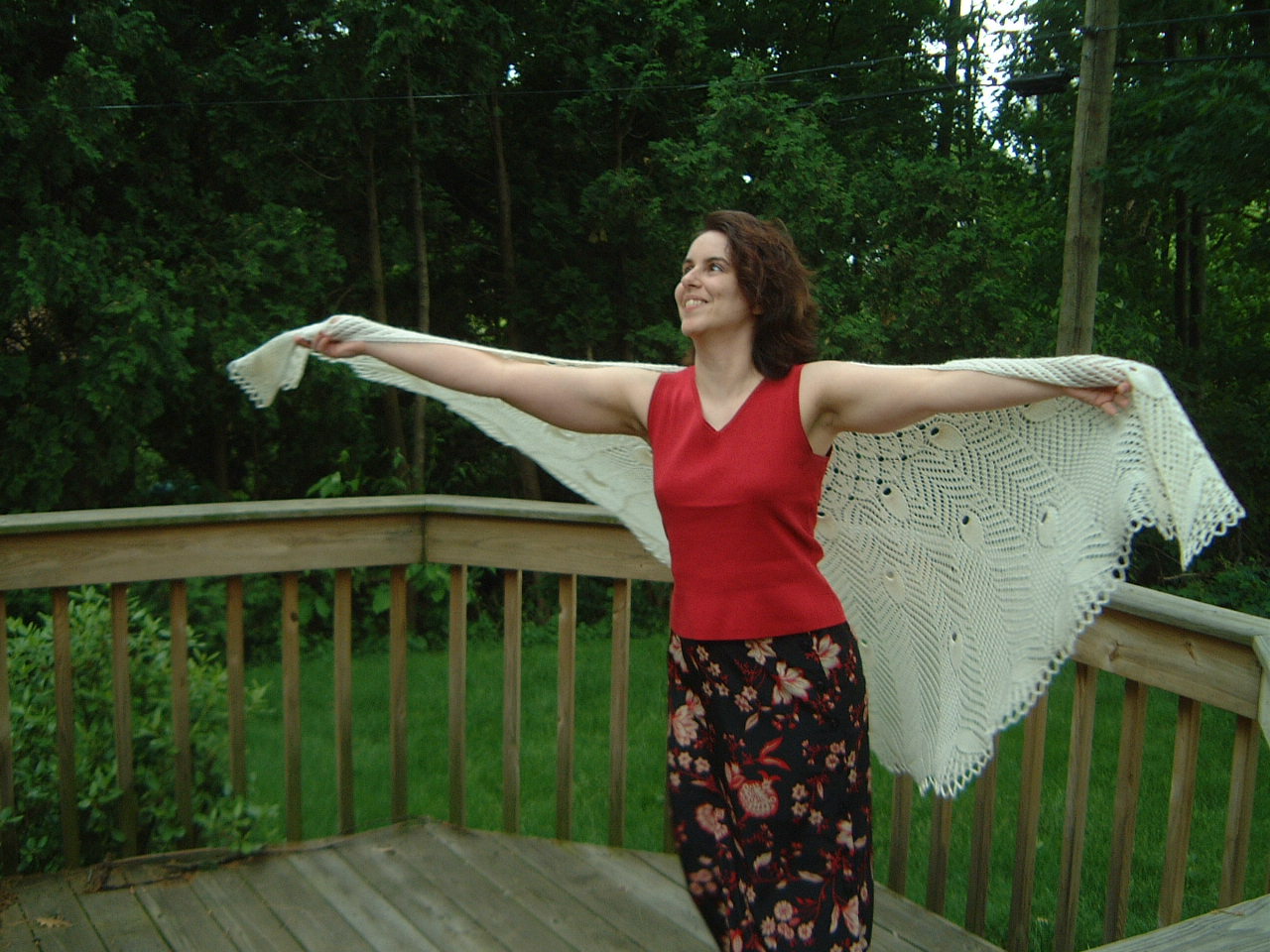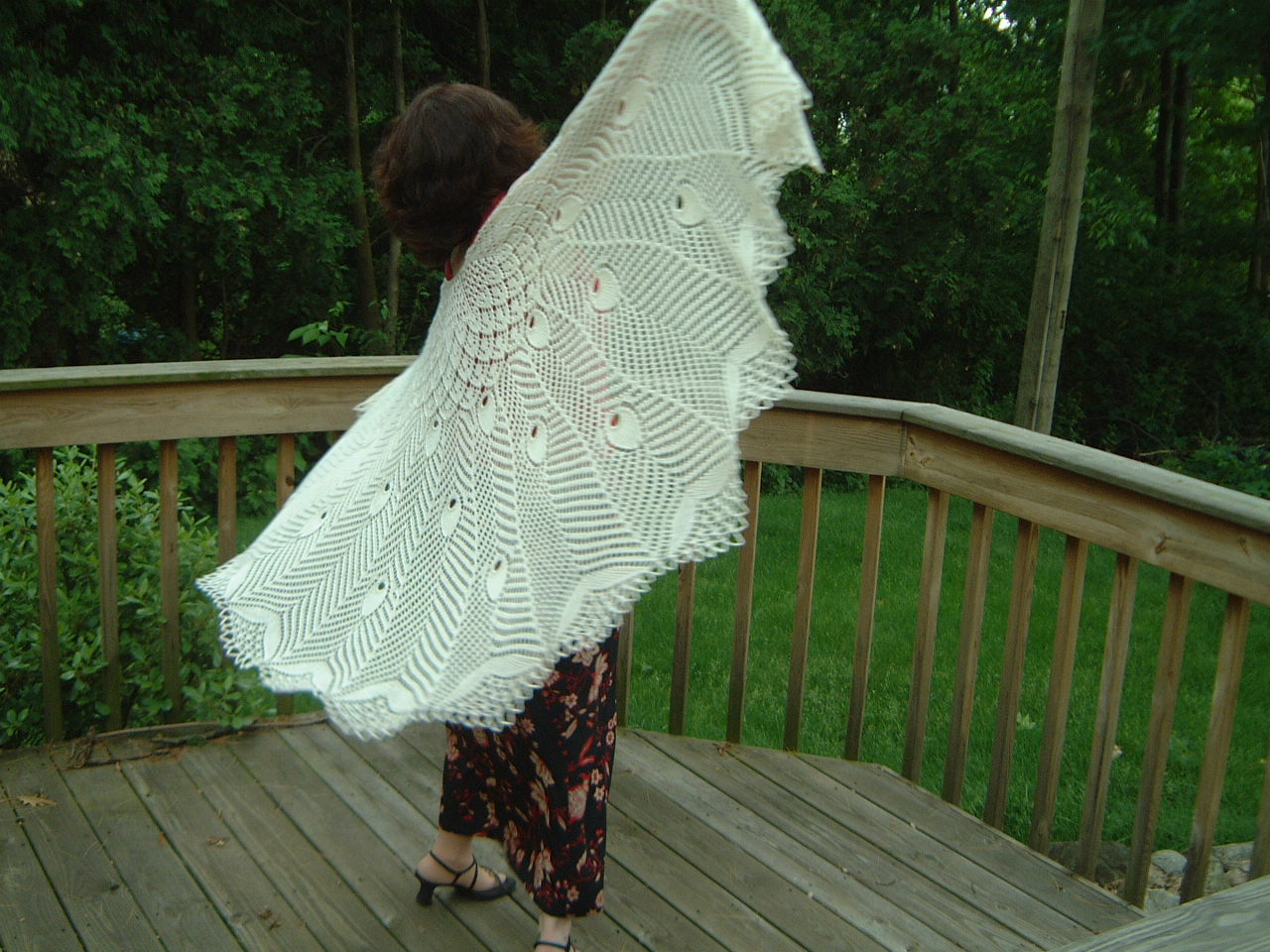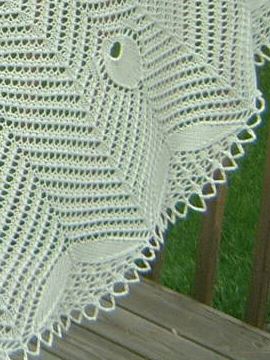 This one opens larger – just click it.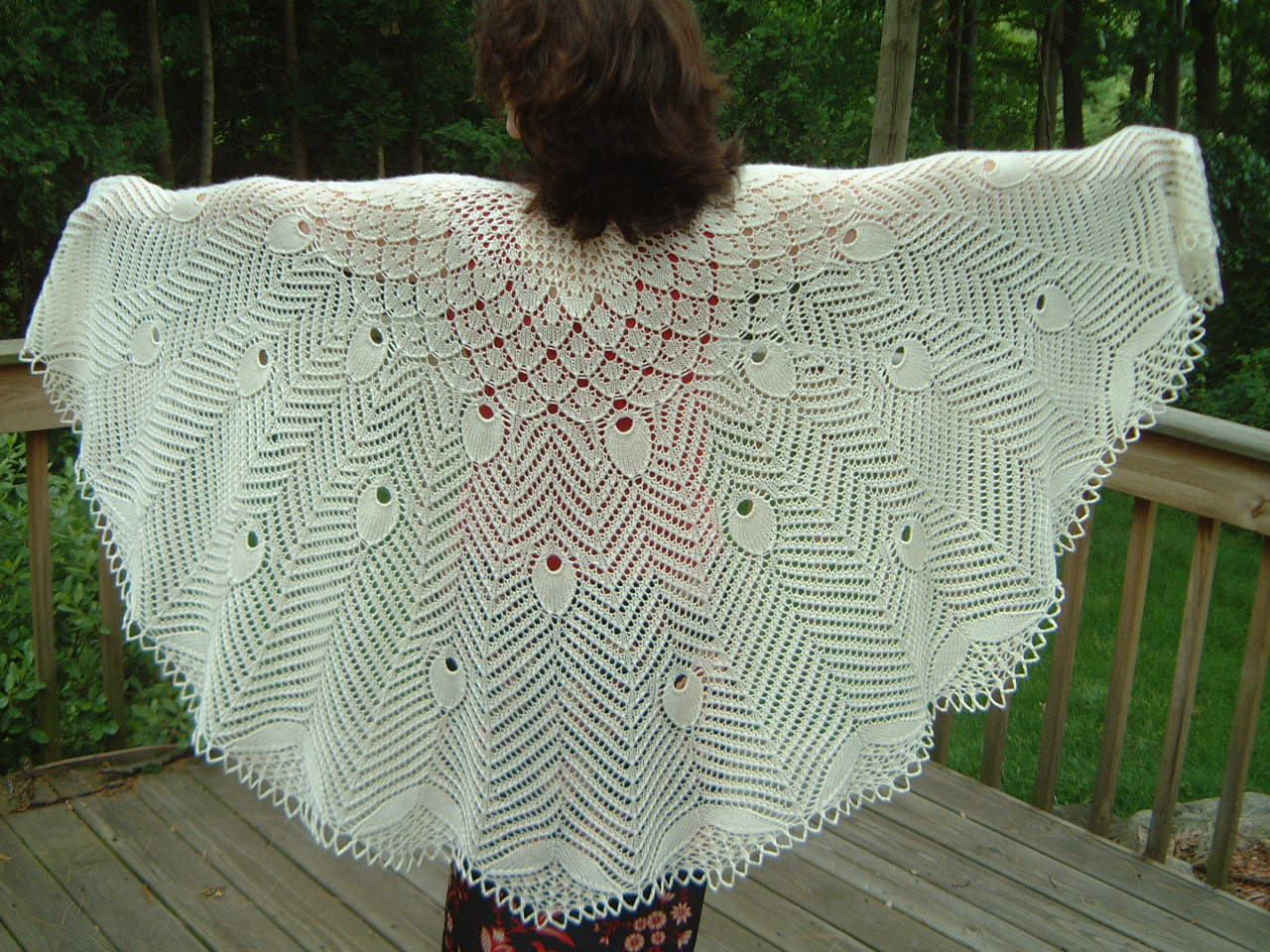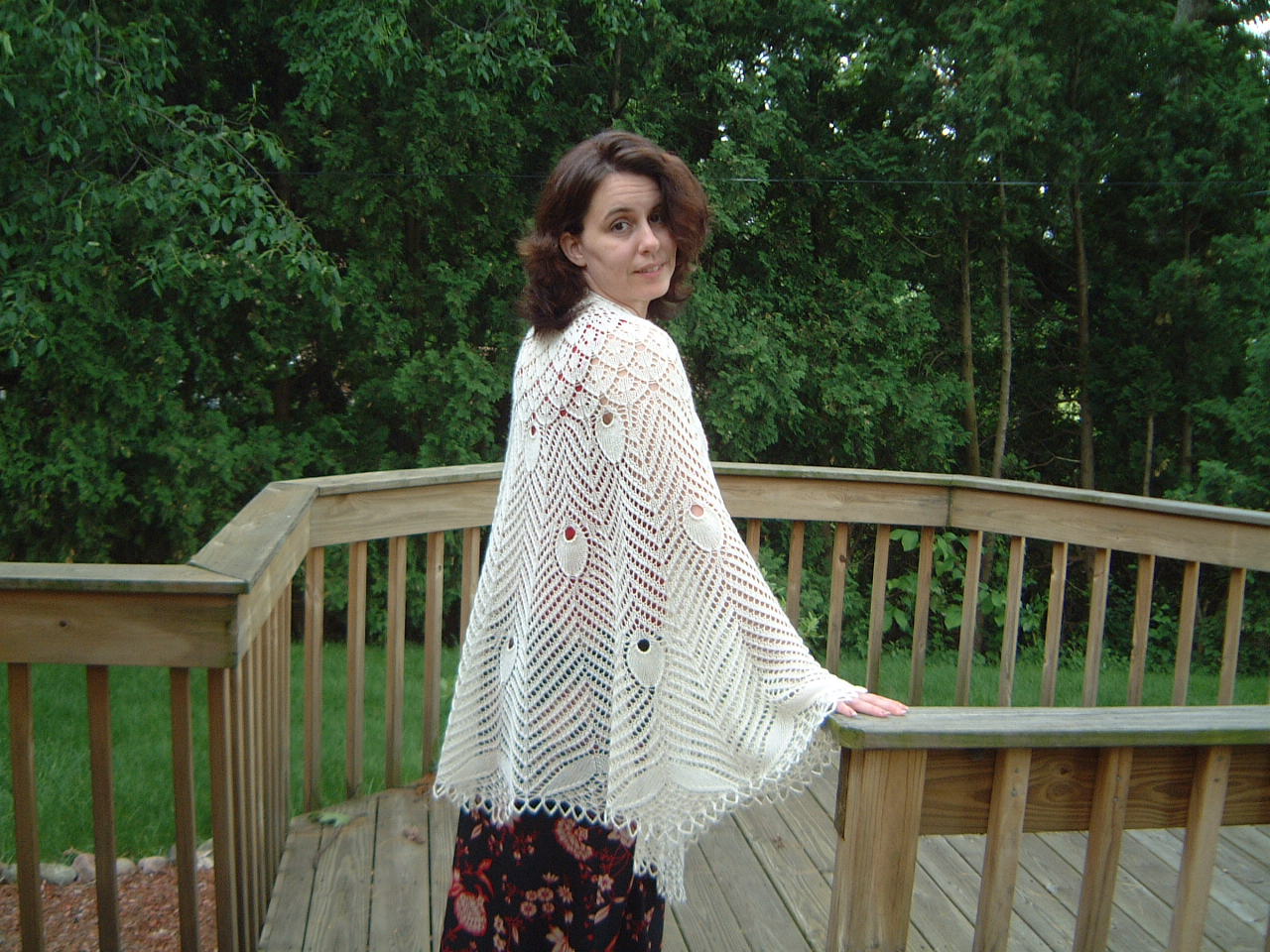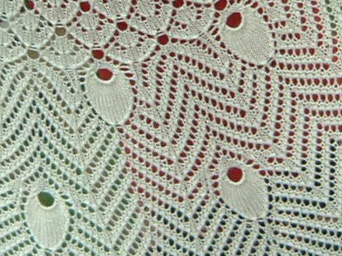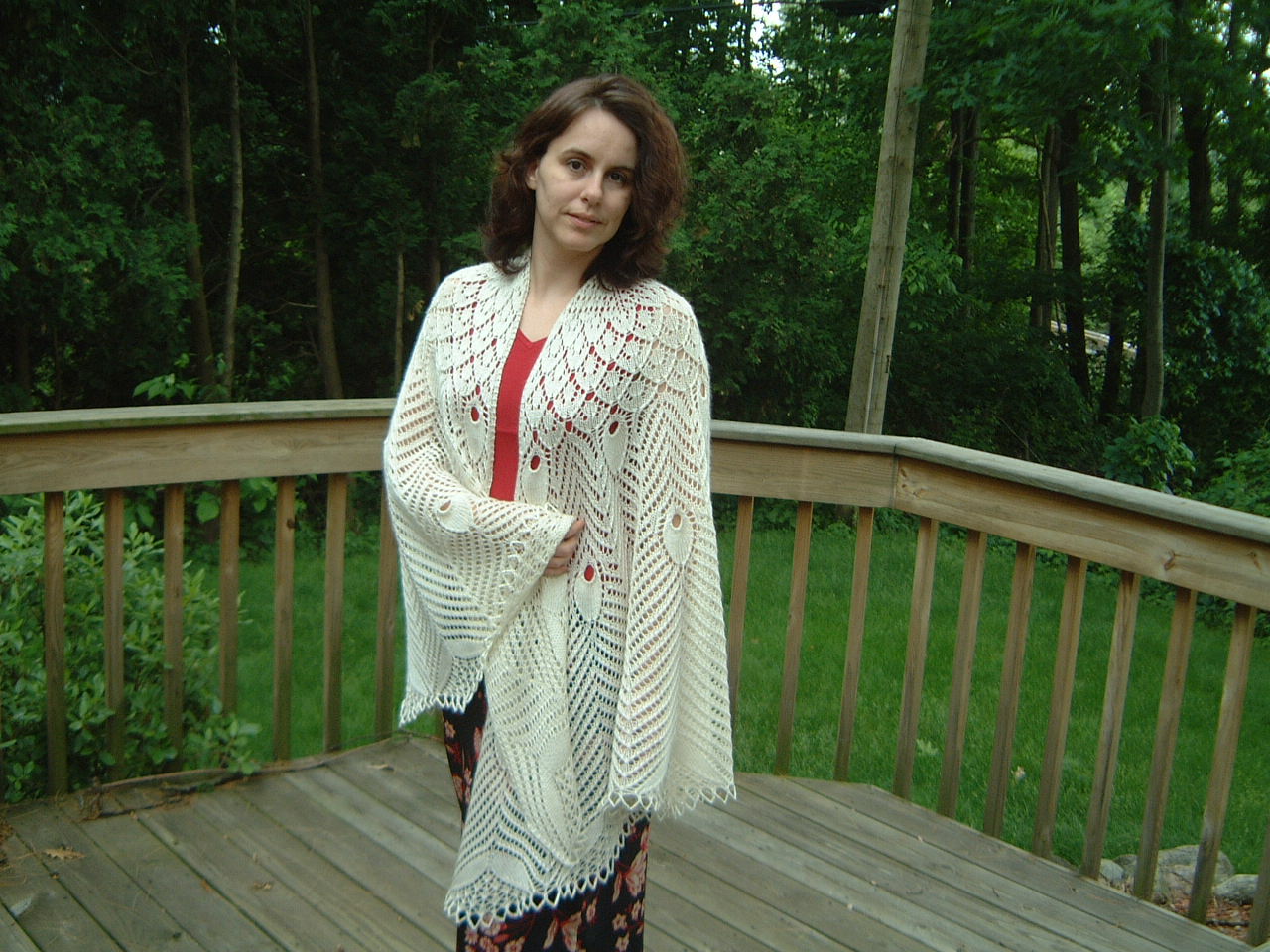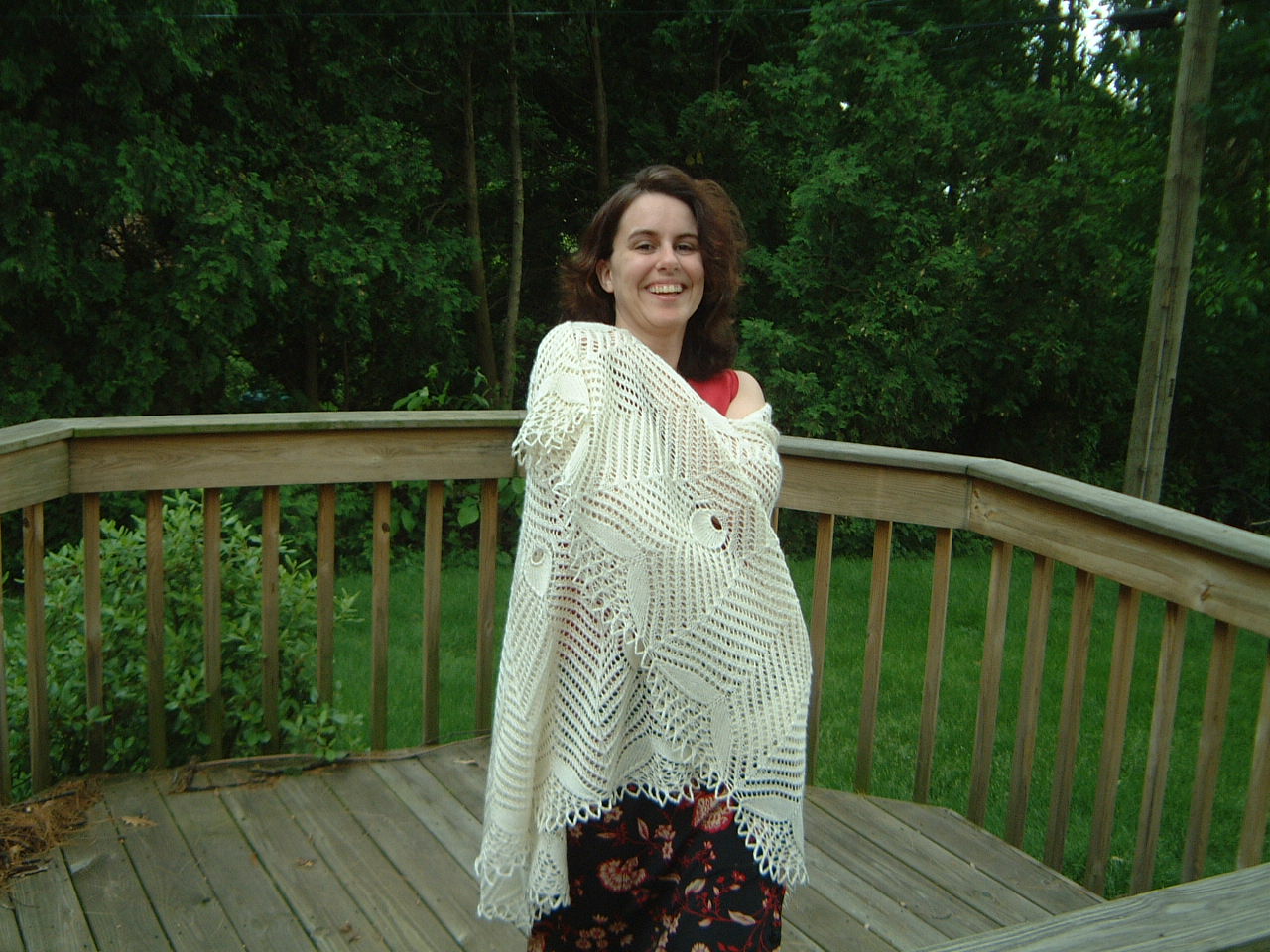 Design: My own, my very own.
Yarn: Henry's Attic – 50%wool / 50%Silk, 2 skeins
Needles: Addi Natura, US4
Time: 1+ years of swatches, frustration, and joy.
Tomorrow, I'll talk about my responses to your comments and questions.  You had some good ones (both comments and questions).  They deserve a post of their own.