Since last we met… 
I have been knitting.  
In a house.  In a car.  In a chair. 
I have been knitting everywhere.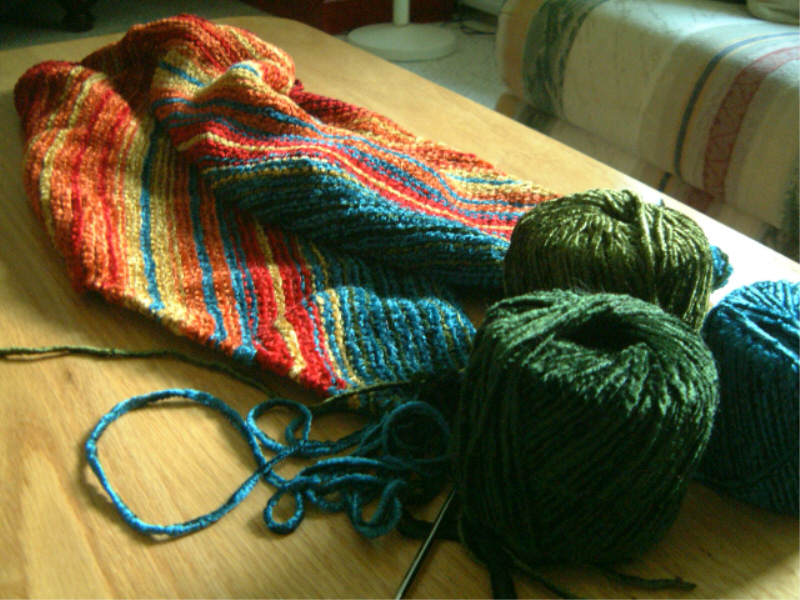 Knitting to and fro.
Knitting garterstitch as I go.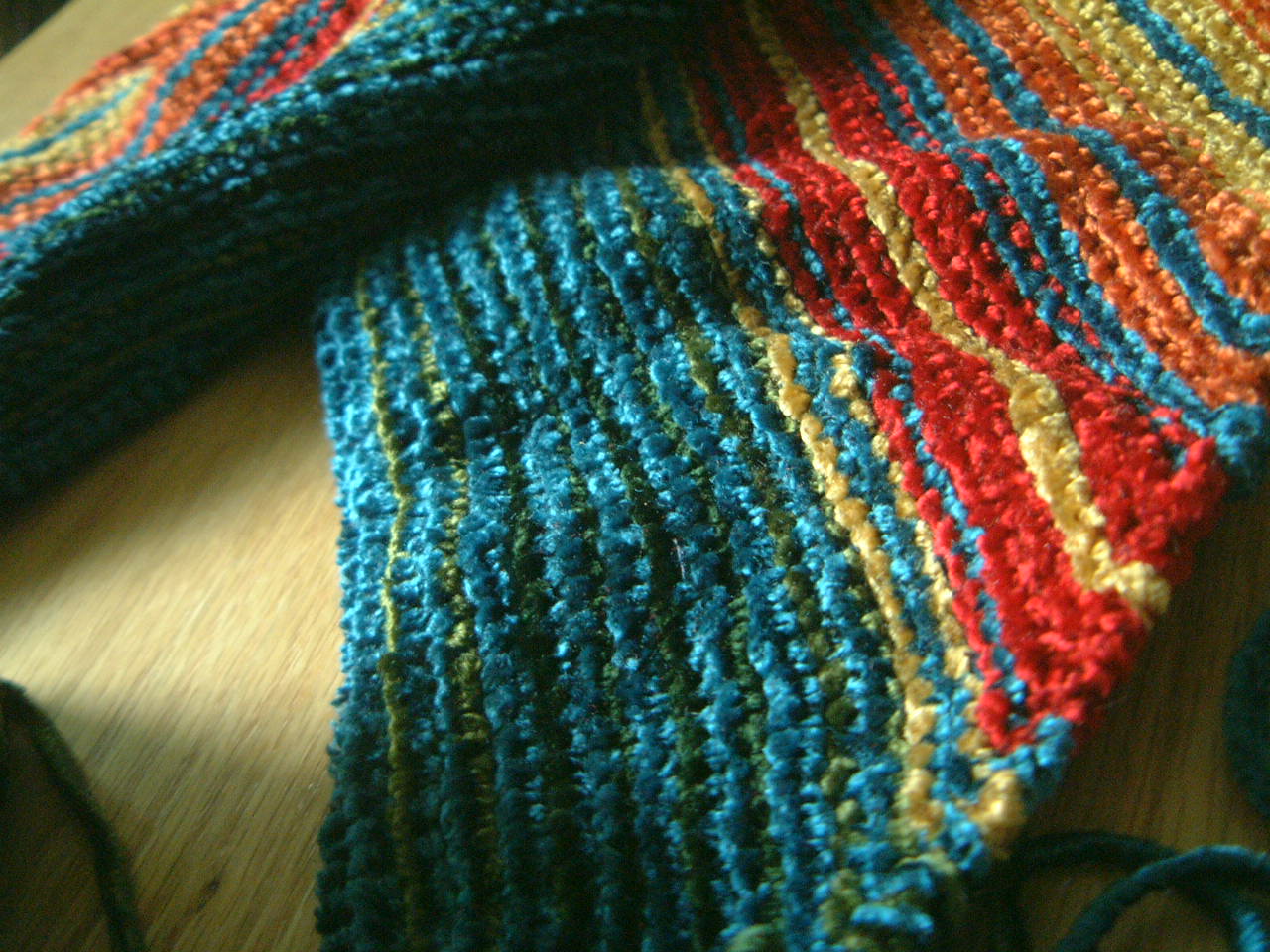 Red, orange, and yellow – they were nice.
But, Look new hues!
Olive, green, and teal blues.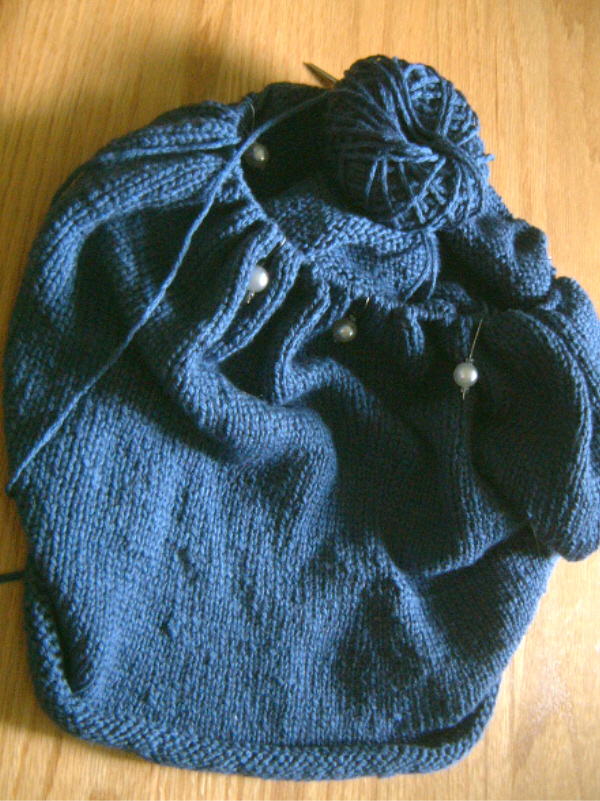 Knitting round and round.
Not a purl sitch to be found.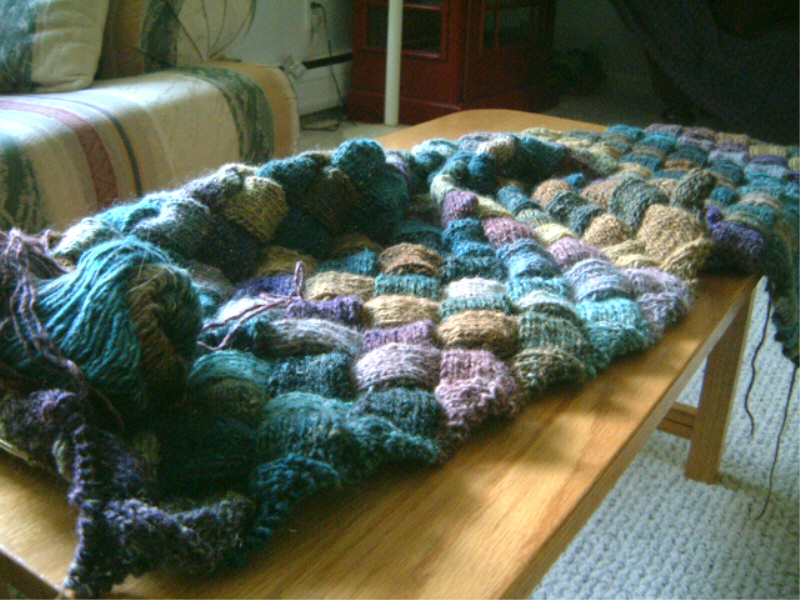 With entrelac squares in every row,
Purling still has not been done.
I reverse knit stitch to finish every one.
My needles have been clicking,
With all the types of knitting.