Recently some of you have asked for updates of, made comments on, or just in general wished you could maybe start one of your own. I thought I'd share the whole history and a few gratuitous pictures…
Last year, I did myself a real favor. I did not realize it at the time, but it has turned out wonderful. I was trying to be thrifty and received more than a bargain on yarn.
It is my Evening Shawl from Knitter's Stash.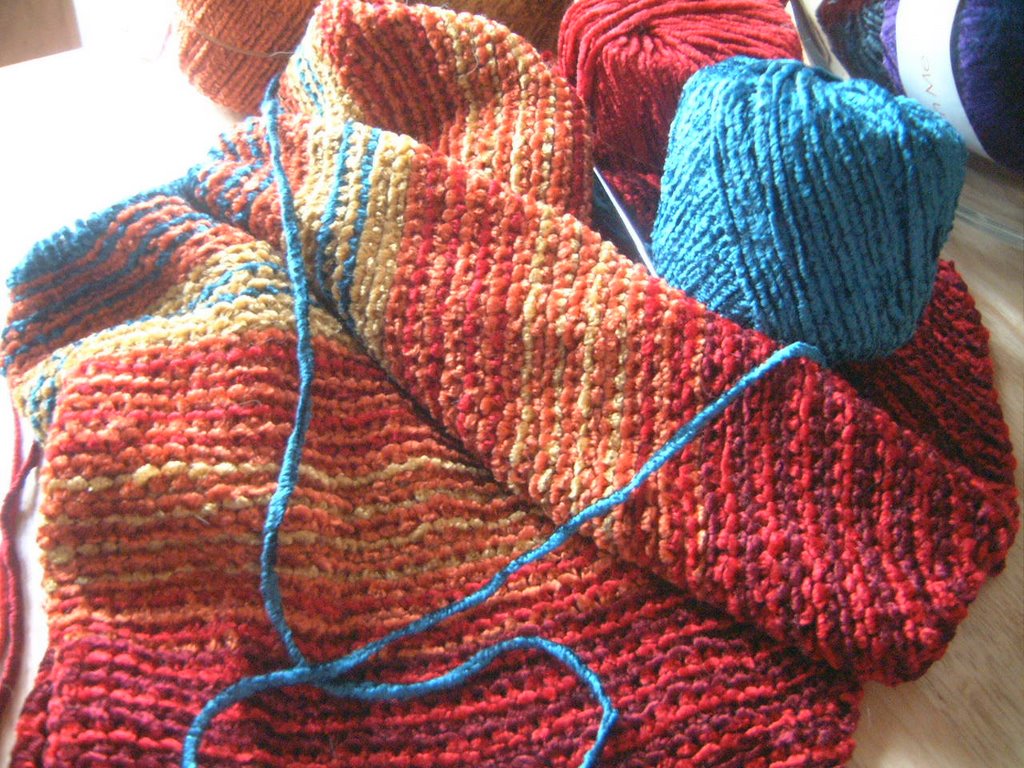 I must have considered it some years earlier when I first purchased the book in 2001. There was a note inserted in the book that calculated a cost of around $400. Now, don't get me wrong. When it comes to knitting for myself, money is not a factor. Except when it requires an outlay of cash greater than my car payment.
Fast forward to August of last year. The cost of the yarn had gone up (now totaling over $475) and the pattern had not miraculously reduced the quantity of yarn required changed. But I really, really, really …. really, really wanted to knit this shawl. The yarn is named what it is for a reason.
I decided to take the plunge. The twenty different colors were confirmed as still available and I purchased the first four. My plan was to wait for sales and buy the colors as I needed them. Thus, reducing and spreading the financial commitment across a long period of time.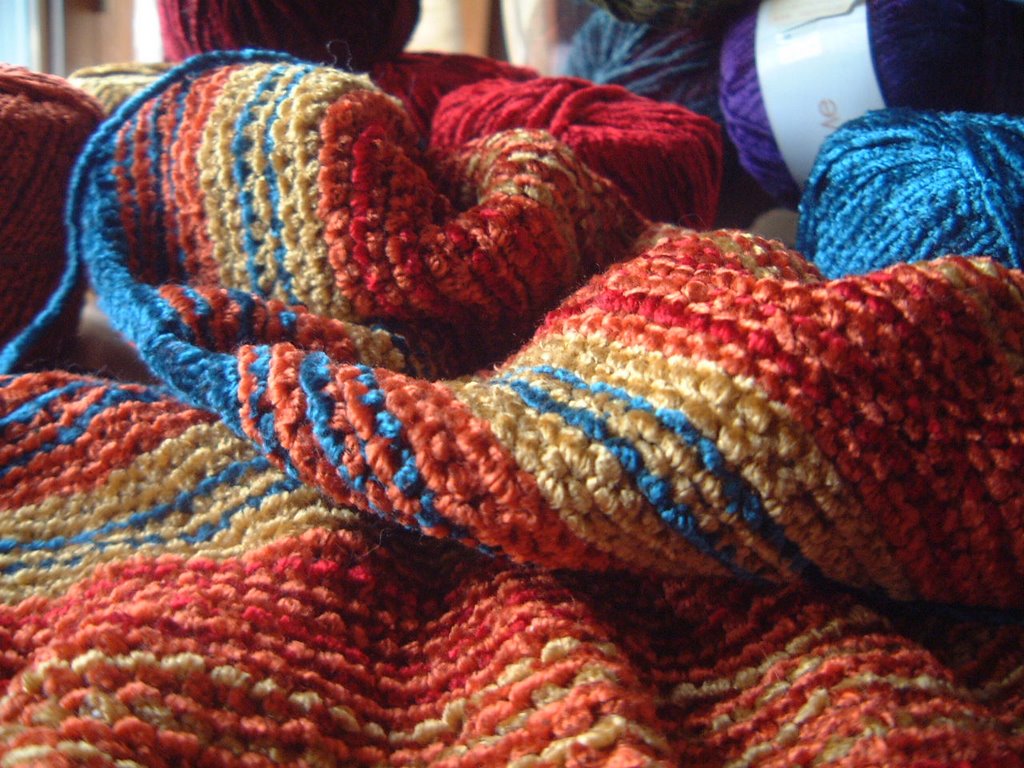 I began knitting the shawl while visiting my parents. My mother's sticker shock was even greater than my own until she touched it. She jokingly said she'd buy a ball or two if I let her wear it when I was done. Even non-knitters are pulled in by this yarn.
It took a few more months for the wisdom of her joke to hit me. You see, the pattern calls for no more than one or two of any color. Requesting that amount for Christmas or birthday gifts is not unreasonable. So, last Christmas I did just that. Nearly everyone who was willing to indulge my obsession passion for knitting obliged.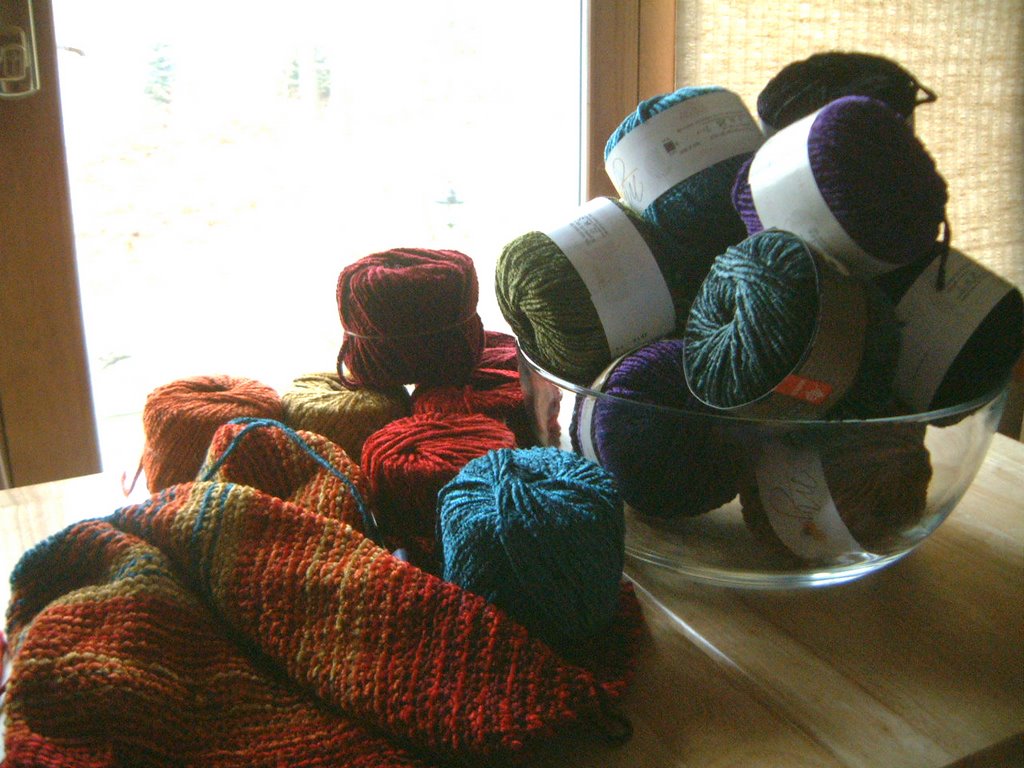 Lest you think this was purely a materialistic move on my part, you would not be entirely wrong. However, I gained some wonderful intangible benefits as well. The colors required for the middle segment have been supplied by my parents. The last segment by my in-laws. Friends and other relatives are scattered throughout.
Almost all the colors now represent someone in my life. Just like them, the colors are alternated among their neighbors. No single color stands out on it's own, but is blended with the others. I always knew it would one of the most luxurious items I ever knit. It is now guaranteed to be one of the most loved.