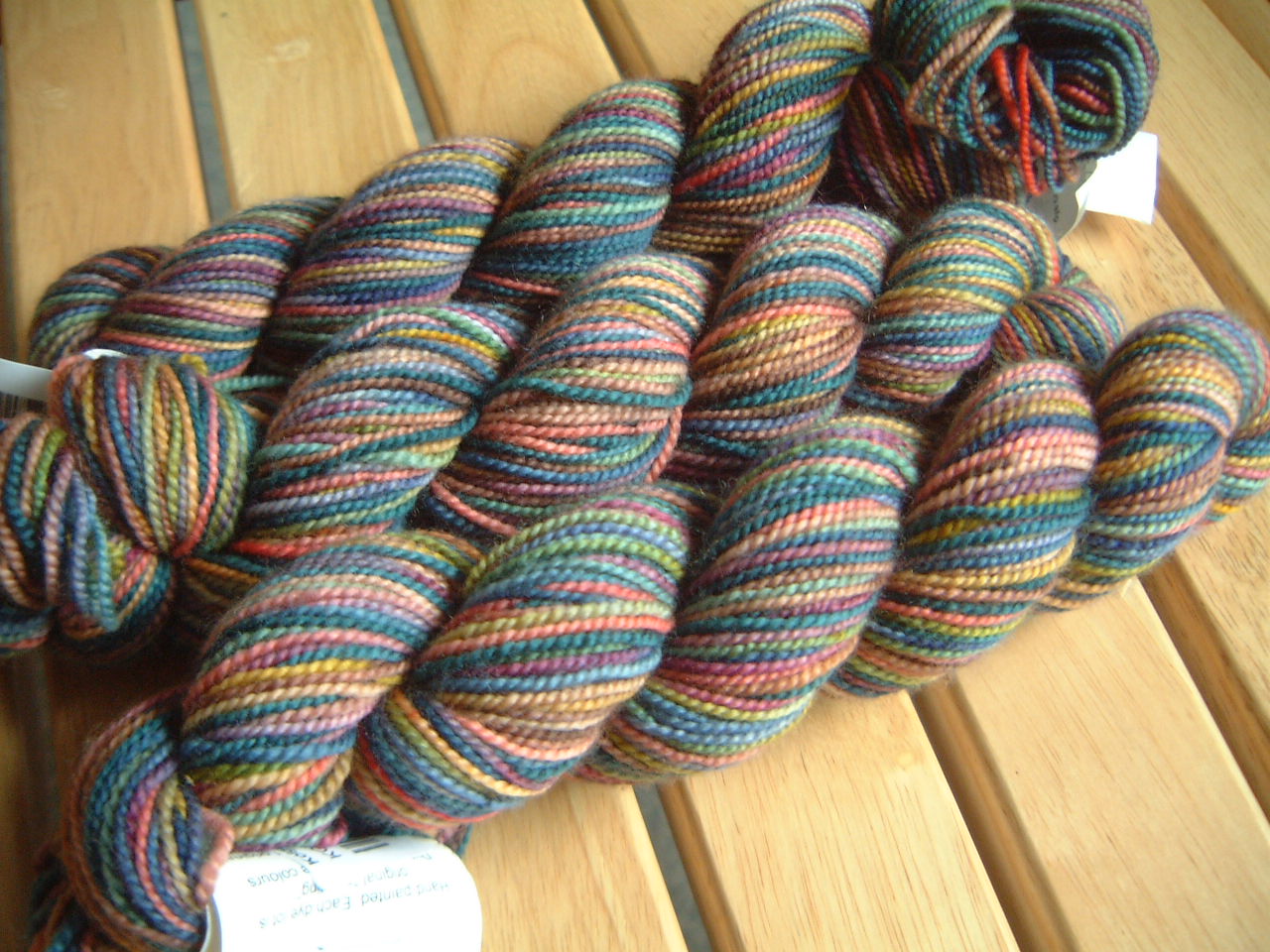 I bought more yarn.
Yes, I know that my nephew's Christmas sweater isn't finished.
I couldn't resist.
Yes, my husband only has his gift 3/4 knitted up.
It's more sock yarn, Koigu.
Of course sock yarn, I don't need to knit socks to justify buying more sock yarn.
I think I may use it for Crusoe socks or mittens.
No, I do not have enough projects started.
It has such pretty variegation.
I know I haven't woven in the tails on Amanda's scarf.
It would make cool mittens.
Oh, Go shovel snow!